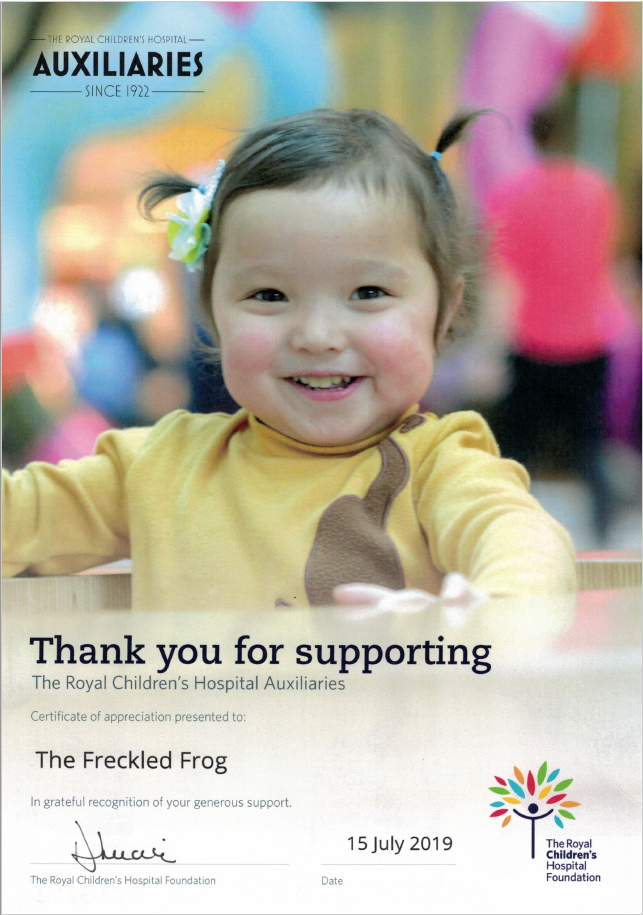 Since 2015 The Freckled Frog has been a corporate donor proudly supporting The Royal Children's Hospital Foundation. With our shared vision of nurturing every child by helping and encouraging them to realize their potential has inspired us to support such a phenomenal foundation that will improve the lives of many young people and their families. The Royal Children's Hospital has devoted nearly 150 years to provide outstanding care to Victoria's children and families with the capacity to transform health care for children and young people in the future.
"I am very proud of the dedication and support from all the staff at The Freckled Frog who comes together for such a great cause." Victoria Reading (Director of The Freckled Frog)
Please take a look at how The Royal Children's Hospital Foundation creates a brighter future for sick children.