The Freckled Frog now complies with the highest social and environmental standards on the market. You can rest assured that our wooden toys are derived from sources certified by the Forest Stewardship Council ® making them environmentally friendly products that are responsibly sourced, ensuring that they don't cost the earth.
FSC (Forest Stewardship Council®) is a global, not-for-profit organisation dedicated to the promotion of responsible forest management worldwide. For more than 20 years, the FSC has been working hard to ensure that the world's forests are managed in an environmentally appropriate, socially beneficial and economically viable manner.
FSC's "tick tree" logo is used to indicate that products are certified under the FSC system, and the great news is you will soon be seeing them on all of our packaging. So now you can buy our products with confidence, knowing you are helping to ensure our forests are alive for generations to come, and together we have the power to safeguard our planet for our future generations.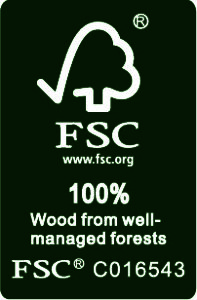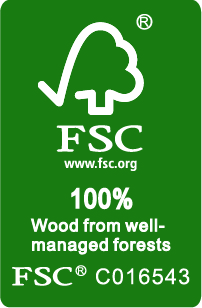 Photo credit to @thewondersofplay (Instagram)